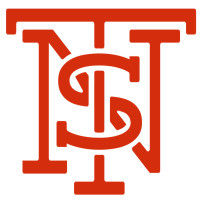 Are you interested in helping us?
Join our board!
We are currently accepting applications for Board Members. Please see below for additional information. Click here to share your intention to run!
In order to be considered for board seats you must submit your intent by May 31, 2022.
Board of Director Responsibilities
Board members provide governing and financial oversight of NSTW as well as contribute to the health of the organization by supporting our shows in various ways such as costuming, building sets, running lights, ushering, and more. Board members serve a 2 year term and Board officers serve a 2 year term. We are a 501c3 nonprofit organization which currently relies on an all volunteer workforce to fulfill our mission. As a Board member, you would play a critical role in ensuring that we continue to realize our mission, successfully implement programming, and achieve short-term/long-term goals.
Board members are expected to attend all board meetings, serve as an ambassador to the community, and contribute to our productions.
What skills do I need to be on the board?
The biggest thing you bring is yourself — your perspectives, experiences, and insights are the most valuable part of this team.  The more diverse we are, the more we can act with alignment and connection to our communities. Some helpful skills for Board service include long-range planning, finances, human resources, fundraising, marketing, or experience in the legal field. Most of all we are looking for members with a passion for supporting theatre in our community and furthering our mission of pushing the creative envelope to bringing new and exciting theatre to our community.
Our current board is listed below. Asterisks denote which board seats are up for re-election at our July 2022 meeting:
Kelly Elliot
Bobbie Freese*
Charles Burden
Rachael Kage*
Colleen McClure
Andy Jorishie*
Ryan Burk
Ashley Kontos*
We need volunteers.
New Stage Theatreworks uses volunteer ushers for each public performance.
During the season you can sign up to usher for one or more of our performances.
1. Select the date you would like to usher.
2. Select the time slot.
3. Enter your information and click 'Submit'.
You may have to enter your information for each date you sign up for. Please keep your confirmation email. If you need to cancel or reschedule your usher appointment, you can do so by clicking on the link in your confirmation email.
If you'd like to volunteer with us in other ways throughout the season,
please fill out our volunteer interest form!